Grooming Gallery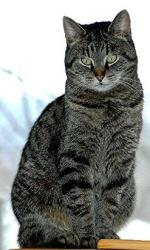 Yes we bathe and groom cats!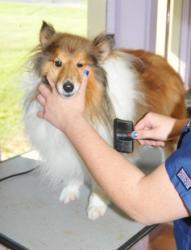 Brushing out a beautiful Shelty
---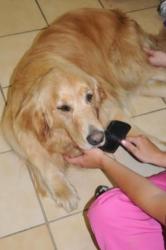 Ultimate Bow-Wow Bath and Brush Out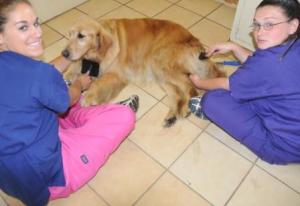 Groomer's Aids -Hannah and Paige performing a deep brush out with the Furminator Hair Removal System
---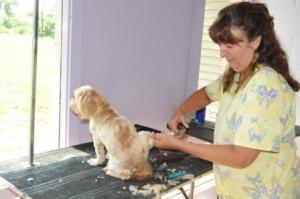 Groomer Cindy grooming a little dog relaxing as it looks out the window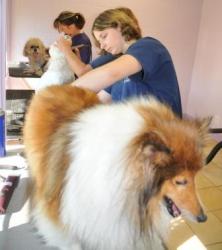 Grooming team busy at work!
---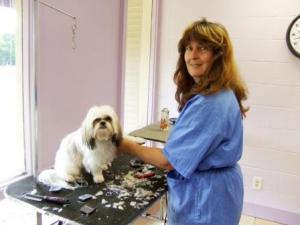 Groomer Cindy busy with a 'regular'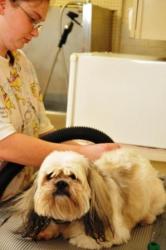 Groomer's Aid Paige busy at fluff drying
---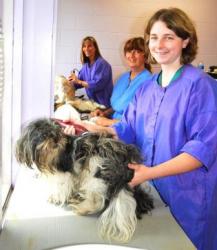 Our Grooming Team!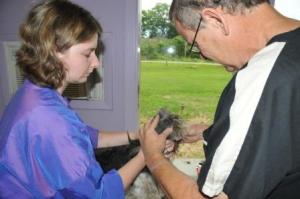 Dr.Tharp- complimentary vet check of a questionable area of a pet being groomed
---