Large Animal Care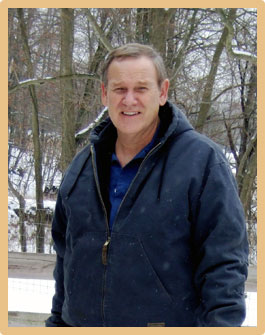 Tharp Animal Health Care Center provides veterinary care to large animal patients in the Ross County and surrounding areas.
"On our farm, I grew up with all kinds of pets from dogs to horses and I also raised and showed Registered Polled Herefords as a member of 4H for 10 years. This is one reason I love offering my services to farmers and those who are in 4H whether they have large or small animals. It is very personal to me and I know how important health care is for an animal or pet to thrive and be its best." – Dr. Tharp
Dr. Tom Tharp: Large and Small Animal Medicine – Having been raised on a farm and graduating with a Doctorate of Veterinary Medicine with personal emphasis on both large and small animal medicine, Dr. Tom Tharp has developed an expertise in this area. He provides primary care for "anyone with hooves" including horses, cattle, goats, sheep, pigs, llamas, alpacas and whitetail deer. The practice offers both ambulatory (house call) service or if you prefer and want the visit to be more cost efficient, you can bring your animal to Dr. Tharp at Tharp Animal Health Care Center. (See details at Veterinary House Calls)
Following Dr. Tharp's completion of veterinary school, he left the university to practice as an associate veterinarian with a busy large animal practice in Highland County. There, Dr. Tharp gained valuable experience in equine and large animals. He likes meeting with the farmers and the pet owners and finds connecting with them personally adds enjoyment to his day. He believes that the label of the country vet who cares for all animals great and small fits him well. He indeed is compassionate for all animals no matter what size and for the animal owner who has a medical need. Veterinary care is provided for equines, food animals, fiber and whitetail deer. Large Animal Referrals are to The Ohio State University Veterinary Medical Center. You can also see our tab for Emergency and Referrals.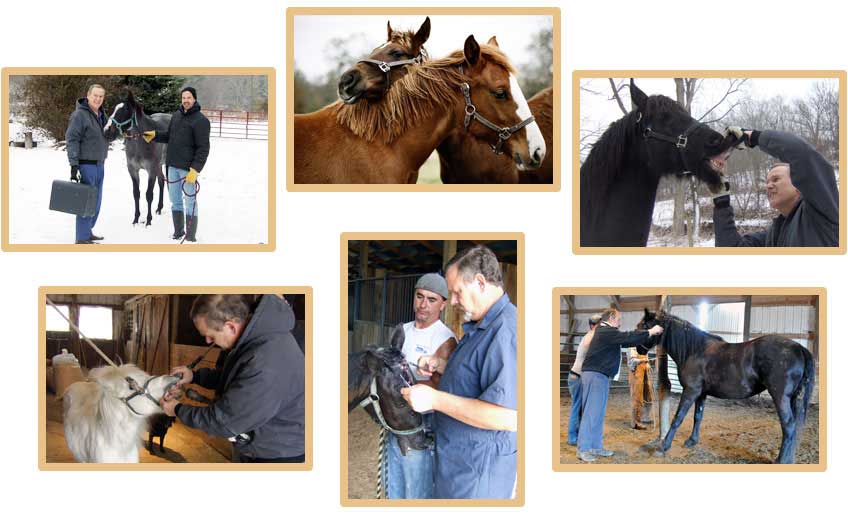 Equine
Palpation for pregnancy or disease
Laceration repair
Colic Treatment
Examination for and treatment of ophthalmic conditions
Routine health management, such as physical examinations, vaccinations and parasite control
Castration
Lameness and pre-purchase examinations
State and international health certification and export documentation
Dental procedures, wolf tooth extractions and teeth floating
Breeding and Foal Care
New Foal and Mare Examination (at 12-24 hours old), which includes exam of foal, mare and placenta
Pregnancy Examination
Dentistry
Annual dental floats - Horses need regular dental care to maximize feed efficiency, reduce the risk of colic and enhance performance. Annual dental floats accomplish this for most patients and allow the doctor to balance the horse's mouth and correct dental abnormalities quickly and painlessly. This keeps both you and your horse smiling!
Pre-Purchase Examination
Whether it is a rescue or an investment, learning as much as possible about your potential new equine partner is imperative. A pre-purchase examination is a comprehensive exam designed to gather information about your potential purchase.
This examination includes: a general physical examination (including GI, cardiac, respiratory and integumentary (skin) exam), ophthalmic (eye) examination, external genitalia examination, lameness examination, neuralgic examination and discussion of conformation.
The horse should have up-to-date foot care, but avoid having the horse shod or trimmed during the two weeks preceding the examination.
Additional services are optional and not included in the pre-purchase examination fee:
Vaccinations
Optional Drug Testing
Serum Chemistry, CBC, Coggins Testing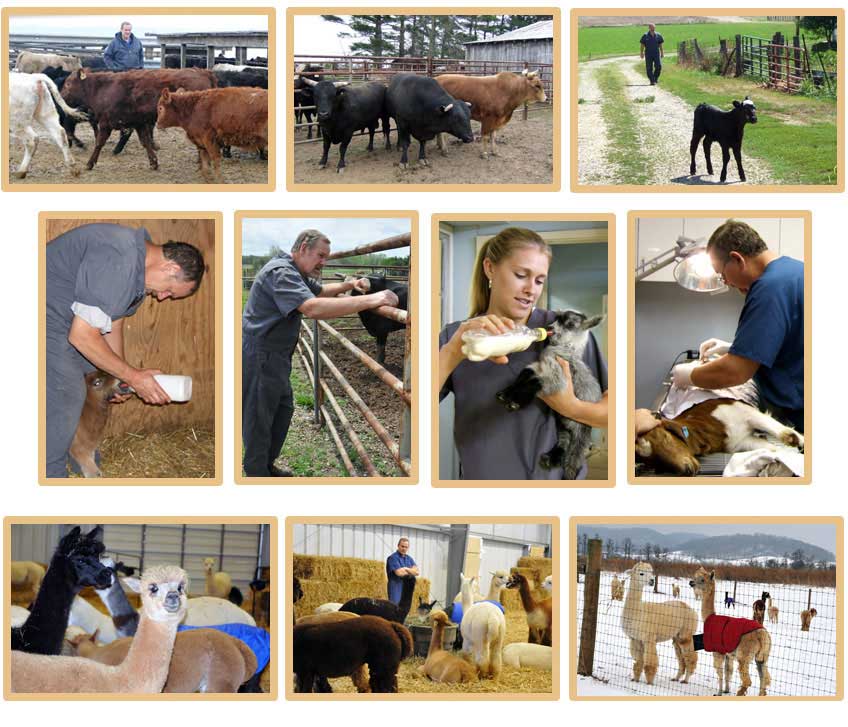 Food Animal and Fiber
Routine health management, such as physical examinations, vaccinations, internal and external parasite screening and treatment, and more.
Educate farm owners and managers on animal husbandry
Palpation for pregnancy determination or disease
Dehorning and cosmetic dehorning
Castration
Herd health consultation
Obstetrical procedures
State and international health certification and export documentation
Whitetail Deer
Herd health consultations
Vaccination
Herd accreditation and certification
Chronic wasting disease screening
State and international health certification and state export documentation

4H Animal Projects
Pre-Fair Inspection – if you're having problems with your project we can do a pre-fair inspection to make sure they are eligible to go to the fair. The doctor will inspect for health issues such as warts, ringworms, lameness, respiratory problems, etc.
Please feel free to call Tharp Animal Health Care Center if you have any questions or concerns (740) 772-2226